Virtual Zumba for Employees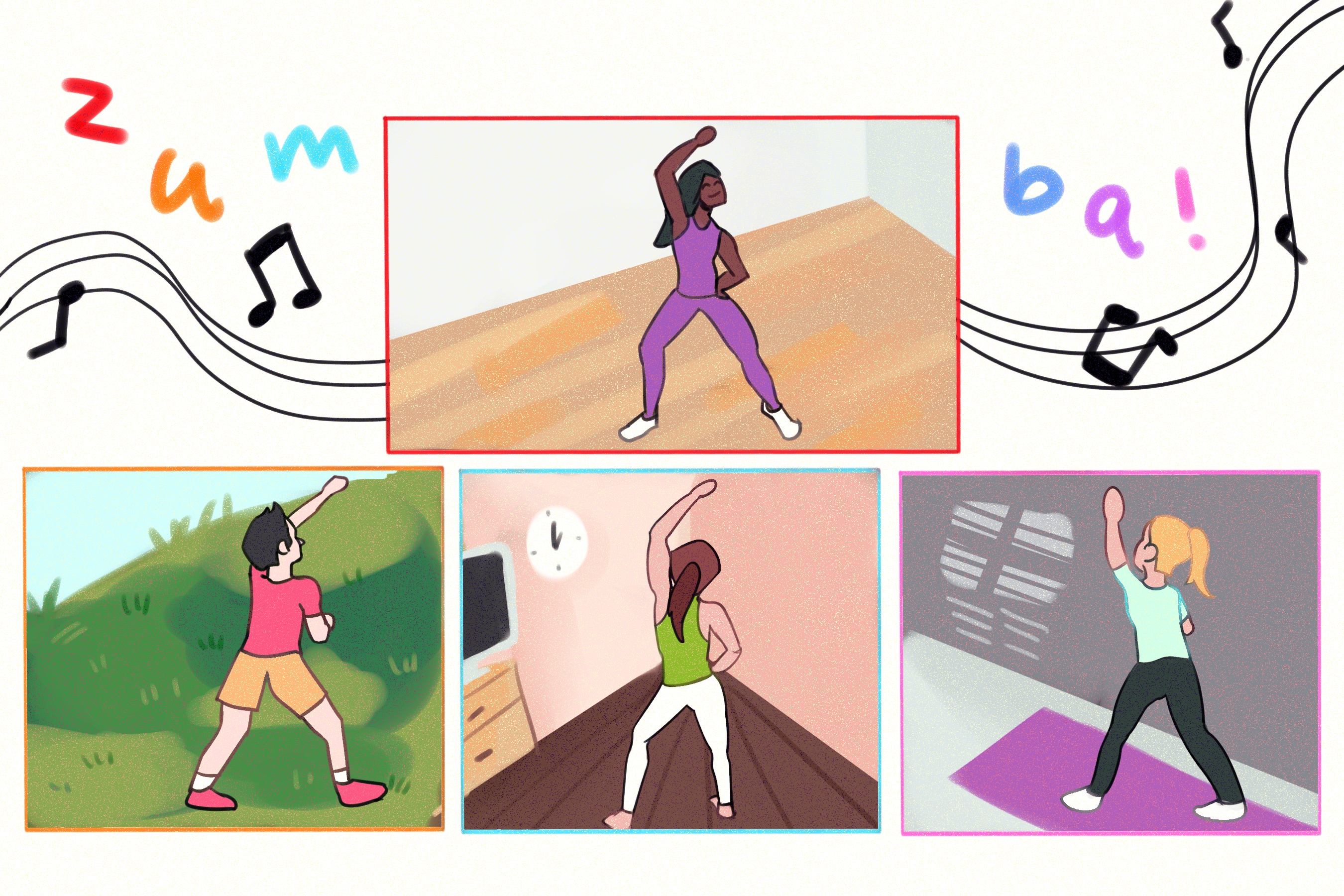 THIS CLASS IS ONLY OFFER TO EMPLOYEES OF UNC HEALTH, AND IT IS NOT AVAILABLE FOR EXPECTING MOTHERS.
Zumba is an exercise fitness program that combines Latin and international music with dance moves. It has proven to elevate one's mood and lower stress. These Zumba sessions are for all levels, the important thing is to keep moving. If you are looking for a good cardio workout while having fun then Zumba is for you!
Join us Mondays and Thursdays for a livestream classes from anywhere with Internet access!
6/2/2022 - 6/30/2022 from 6:45 PM to 7:45 PM
Please note that the cost registration for the monthly series is $18, this flat cost will cover 8 to 9 sessions per month.
**Please note that there will be NO class on Monday June 6th **
Prorated cost will be given only to new participants who register after the series have started, and a corresponding refund will be processed after 3-5 days of completing registration : )
We recommend that you wear comfortable clothing and sport shoes, also have water nearby. Make sure the floor has no carpets and it's free of any fluid that could make you slip.

Fee: $18.00 per person.
Click here

Spaces Remaning: 10

Instructors: Meralis Bile (Certified Zumba Instructor)